Automotive
Top Upgrades for Customising Your Car and Stand Out From The Rest
When it comes to cars, there's something for everyone thanks to the hundreds of makes and models available on the market. While most vehicles come with amazing features, stylish interiors, and beautiful paint jobs, there is that "drive" in almost every car owner that wants their car to be as unique as themselves. They not only want it to make a statement and stand out, but they also want to add a personal touch that makes it theirs.
Fortunately, there are plenty of car mods that can completely transform your car's performance, look, and aerodynamics. Here's a list of aftermarket car parts that you can install on your car to make it stand out from the rest.
1

Wheels/Rims
Upgrading your stock rims to larger, bolder aftermarket wheels is one of the best ways to jazz up your car's look. There's a variety of rims available on the market in terms of styles, colours, materials, offset options – the possibilities are staggering but it also means you'll find something that matches your personality.
2

Body Kits
Body kits are undoubtedly the most dramatic way to improve your car's appearance. They are also the ultimate customizing project since it's like creating your own Timaya, but on a large scale and with a real automobile.
While some may argue that this upgrade will turn your otherwise civilized ride into a car that's too boy racer for an adult, there are options that can improve your car's exterior appearance without looking like a douchebag. For example, if you own a Porsche Cayenne SUV, a bold and comprehensive kit from Extreme Dimensions can transform the curvy and somewhat boring ride into an urban assault vehicle. For a Nissan 370Z, try the Amuse Vestito Body Kit to give the car the right touch of character without looking overdone or tacky.
3

Aftermarket Seat
Your car seats should be not only comfortable but also be supportive while you are driving. You wouldn't want to slide around your car on an unsupportive stock seat when at your local drifting or dragging event. You also wouldn't like the idea of peering into your ride's interior and seeing that old upholstery that is stained and in tears. A good pair of aftermarket seats will kill both birds with one stone. Racing seats run the gamut from several hundred to a couple of thousand each. But if you shop at Compare Parts, you can find some really nice aftermarket seats for well under $500.
4

Roll Cage
A roll cage or roll bar is required in most forms of racing, usually installed in off-road trucks and rarely in street cars. A properly designed roll bar will keep the navigator (rally) or driver intact in the event of a crash or roll-over. It also provides intrusion protection that prevents the driver or navigator from being crushed in a wreck. If you are an avid track racer or spend a good amount of time on the race track, a roll cage is a must. Just make sure not to cheap out on this safety equipment as it could save your life.
5

Stereo
Much as factory stereos continue to improve, car manufacturers leave us wanting more bass, volume, and clarity at serious decibel output. For car owners who want to feel the music in their cars, installing subwoofers in a custom-built enclosure will work. Worth mentioning is that purchasing subwoofers and enclosures can be a costly endeavour, but it is worthwhile if you want a deep rich bass. Another great option is to install better or more speakers and upgrade with an amplifier to get more out of your car's audio system.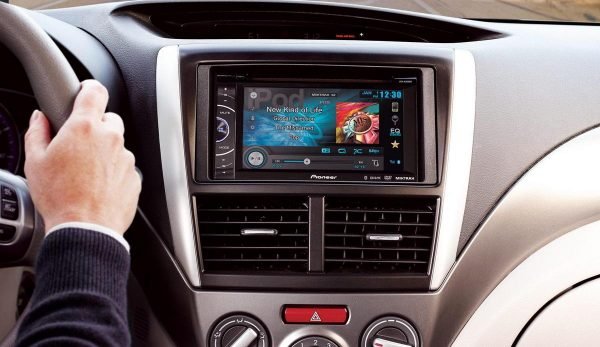 6

Performance Exhaust/Mufflers
Tuner enthusiasts know that air-flow restriction robs the engine of power and a car of its natural sound. To release the stranglehold on your vehicle's engine, swap the stock car exhaust system with a performance exhaust system. Aside from the visual modification, replacing the muffler with a free-flowing system will give your car a little more personality. While it may annoy your neighbours, you'll love how it'll pump up your ride's power and sound.
These six aftermarket car parts will help your car make a statement in the aftermarket community and stand out from the rest. It may require a lot of money and hard work but installing any of these parts will surely transform your ride from boring to bold.