Influencer marketing has given brands an opportunity to increase their profits and create genuine connections with their consumers. The key to an effective campaign is to find the right influencer to work with. Here's how to find the best influencer for your brand:
What is an influencer

?
An influencer is a person who has built up a loyal audience on social media and is perceived by their followers as an expert on a specific topic or a role model. Influencers show personal details about their lives and engage with their following to create trust and a strong, bonded community.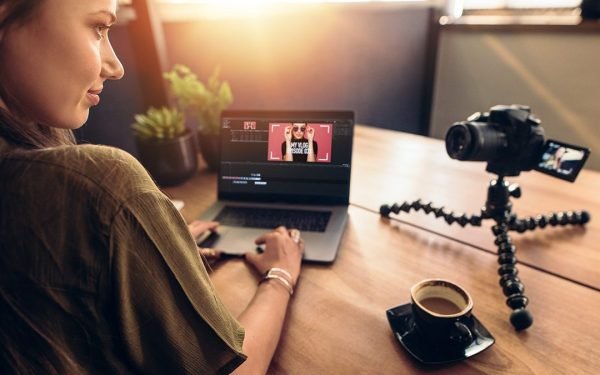 Types of influencers
Influencers generally fall into three different categories:
Number of followers: People who have clicked "subscribe" or "follow" on a social media platform
Type of content: Includes bloggers, YouTubers, podcast authors, and social media accounts such as Instagram, Facebook, and Twitter
Level of influence: Refers to how much potential influence they have and includes celebrities, key thought leaders, and individuals who have simply built a strong community garnering an above-average influence over their audience
How to find the right influencer for your marketing campaign
Influencer marketing only works if you have the right influencer to drive your campaign. Here's how to find the best match:
1

Determine who your target market is
The first step is understanding your audience. You need to know their demographics, preferences, behaviors, and needs. For example, your brand sells activewear, and the target market is women in their twenties with a middle-market budget, looking for stylish clothing that can be worn comfortably during exercise and leisure time. Once you define your market, you can start searching for an influencer.
2

Search for influencers that fit your brand
Once you know who you want to market to, you can start looking for influencers that fit this demographic and would connect well with your audience. To search for influencers, you need to know where your target audience spends the most time online. You can then follow certain hashtags or use a company that specializes in finding influencers to identify potential matches for your brand.
3

Assess relevancy, reach, engagement
Once you have a list of influencers to choose from, you'll narrow down your options by assessing each influencer's relevancy, reach, and engagement.
Relevancy: This refers to what type of content the influencer posts and how well that content aligns with your brand's messaging and style. The goal is to create a long-lasting partnership, so compatibility is key. Sponsored posts need to fit into an influencer's current content naturally and authentically.
Reach: Reach is how many followers an influencer has, which predicts how many potential consumers you could reach with a sponsored post. This is less important, but still worth looking in to.
Engagement: This is one of the most important metrics and refers to the level of interaction an influencer receives on their content. Influencers with a high percentage of engagement from real people, not bots, are trusted and looked to as a leader in their industry. A partnership with them will help position your brand this way as well.
Finding the right influencer is crucial for running a successful marketing campaign, so be sure to take your time choosing a potential business partner.