A boating license is a must-have if you want to operate a boat or a jet ski in the USA and Canada. If you are caught doing so without a Pleasure Craft  Operator Card (commonly known as a boating license), you will face a fine of $250. Passing a boating license test will not only give you a legal pass to drive boats and jet skis, but it will also help you in getting a discount for your boat insurance and increase your water safety skills.
To get a boating license, some states require you to take a boating safety course and pass a test. If you successfully meet the requirements of the course, you will obtain a license and enjoy boating legally. Let's discuss the basic steps towards owning a boating license in the USA and Canada.
1

Finding a course
Boating safety courses are an excellent way to learn the basic safety procedures and techniques of driving a boat. They are also an excellent investment of time and money and can prove to be very beneficial in the long run. Each state in the USA has a unique set of law and regulations for obtaining a boating license. The educational requirements vary from state to state; therefore, you must confirm that the boating course you're taking is valid in your state.
For example, aceboater offers boating courses that are valid in Canada and different states of the US. After passing the course, you will be given your boating license. These courses are legitimate for a lifetime, so it's a one-time investment.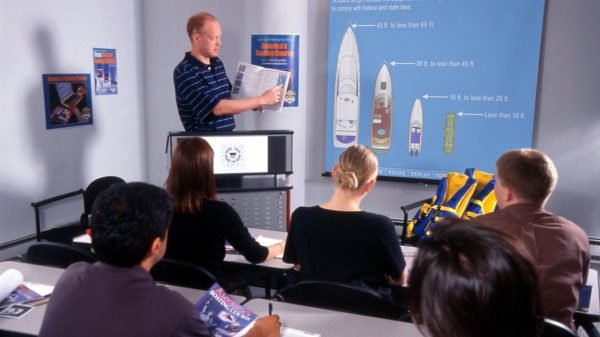 2

Practice for the Test
Before taking the test, you should take some time out of your schedule to study and get some practice. Most online courses offer a guide which can help you prepare for the test. The guide is meant to educate you on the safety requirements and operation of boating vessels. This information is very vital for passing the safety test. At the end of the course, you will be required to take an exam. This exam will test how well you have retained the information given to you in the guide and helping material.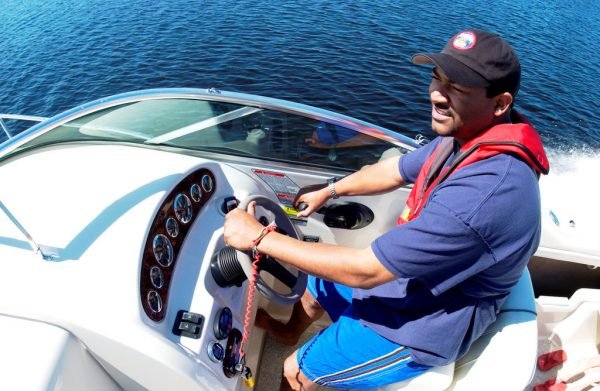 3

Passing the Test
To make boating a safe experience for you and everyone around you, there are a lot of basic rules and practices you should be aware of. The test consists of multiple-choice question that will judge on topics like boating mechanics, emergency protocols, and boating terminologies. This test will make sure that you are ready to drive a boat and have the capabilities to prevent and avoid an accident. You are likely to see some questions like:
If a boat capsizes, what should you do?
Where is the best place to store a fire extinguisher on a boat?
When two boats meet head-on, what should be done?
What do different sounds suggest?
4

Getting Your License
After you have successfully passed the test and paid the course fee, you will be given your license. The license will show that you have the required skills and information to practice boating safely. After obtaining your license, you need to carry it whenever you are boating to avoid any inconvenience.