With an increasing demand in the logistics industry for improving supply chain management, many businesses are equipping their fleet with a GPS tracker. In today's cut-throat competition, you want your business to get the transit of goods done in time for client satisfaction. You need real-time details of your orders& shipments. A GPS tracker is already providing significant support to the logistics industry, where real-time data is paramount. Here are the top advantages of having a GPS tracker installed in your fleet to boost your business:
1

Monitor Delivery Time
An integrated GPS tracker can allow your company to check vehicle positions and know the status of timely delivery. Using the GPS Tracker with dash cam can help you track the whereabouts of your fleet and see if there are any possible deadlocks on the way. The device's ability to record and track the trips taken will enable your company to improve fleet management in the future and respond to complaints in a systematic manner.
2

Enhance the Efficiency of Drivers
Using a GPS tracker in a fleet logistic business increases driver performance too. The records will help you know the amount of time usually taken by a driver to complete a delivery. Through this, you can effectively schedule each driver's trips and make better use of their time. The recorded data can be utilized in different ways, such as choosing the best route, monitoring traffic-hit areas, and taking precautionary measures. Installing a GPS tracker will allow drivers to be more motivated and, therefore, more efficient, which will increase the overall performance of the business.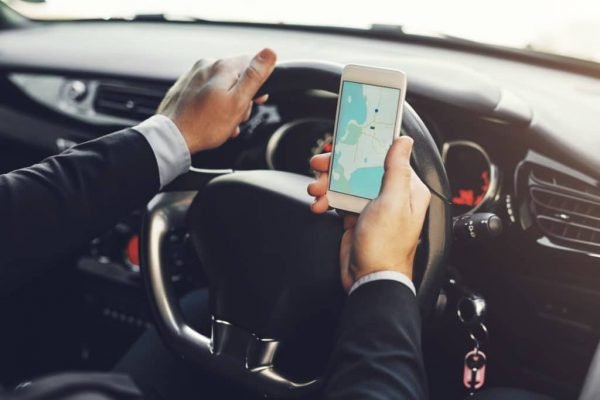 3

Improve Cost Management
When drivers indulge in activities like excessive engine idling, unauthorized trips, and reckless driving, all these directly or indirectly add to your operational cost. However, when you equip your fleet with a GPS tracker, you will be able to keep a check on the driver to ensure that he refrains from misusing the vehicle at your cost. High-end GPS tracker devices like KENT CamEye send AI-based alerts to keep you informed about such activities. All these aspects will ensure proper vehicle usage at the driver's end, timely delivery of goods, and thereby higher profits.
4

Prevent Unauthorized Use
Modern GPS tracking devices with dashcam have a face recognition feature that alerts you when an unauthorized driver gets behind the wheels.  Such an authorized person may damage your goods or the vehicle, which may incur huge losses. However, when you secure your fleet with a GPS tracker that comes with such a feature, you can rest assured you will be immediately informed of the same to take the necessary action.
The Perfect Security Solution for Fleet Management
If you are running a fleet and want to know about the GPS tracking device with a dashcam in detail, check out a reliable and trustworthy brand like KENT CamEye. As an advanced car camera with GPS tracker, KENT CamEye provides360-degree security to your fleet. Light sensors activate infrared LEDs in night mode, which allow a dual camera to record high-quality videos of both inside and outside the vehicle even when it's dark. It is builtin India and comes with high-end features that can give you comprehensive security solutions for your fleet. A next-generation device, KENT CamEye allows two-way communication along with Real-time AI-Based Alerts. KENT CamEye stores all trip recordings on the cloud for 90 days.
So, book a free demo at the earliest and their salesperson will visit your office to explain product specifications in detail. Buy the next-gen car camera from GPS Tracker. With an increasing demand in the logistics industry for improving supply chain management, many businesses are equipping their fleet with a GPS tracker.