Business & Finance
How The Timber Industry Is Revolutionizing Construction of Eco-Friendly Homes
The construction industry has a significant impact on our environment. For instance, it can contribute to greenhouse gas emissions and other negative impacts. In response, many architects, builders, and homeowners are turning to eco-friendly homes that are designed to minimize such environmental impact. The use of sustainable materials and construction techniques is a critical aspect of building these homes. There is no doubt that the timber industry plays an important role in promoting sustainability.
This post will explain how the timber industry is changing the construction of homes. In the end, you will see reasons why more people are choosing to sign up with Ducerf while building their homes.
1

Definition of Eco-Friendly Homes



They are homes designed with the goal of reducing their impact on the environment. These are constructed with sustainable materials and built using techniques that prioritize energy efficiency, water conservation, and waste reduction. Eco-friendly homes also typically incorporate renewable energy sources, such as solar or wind power, to reduce their reliance on fossil fuels.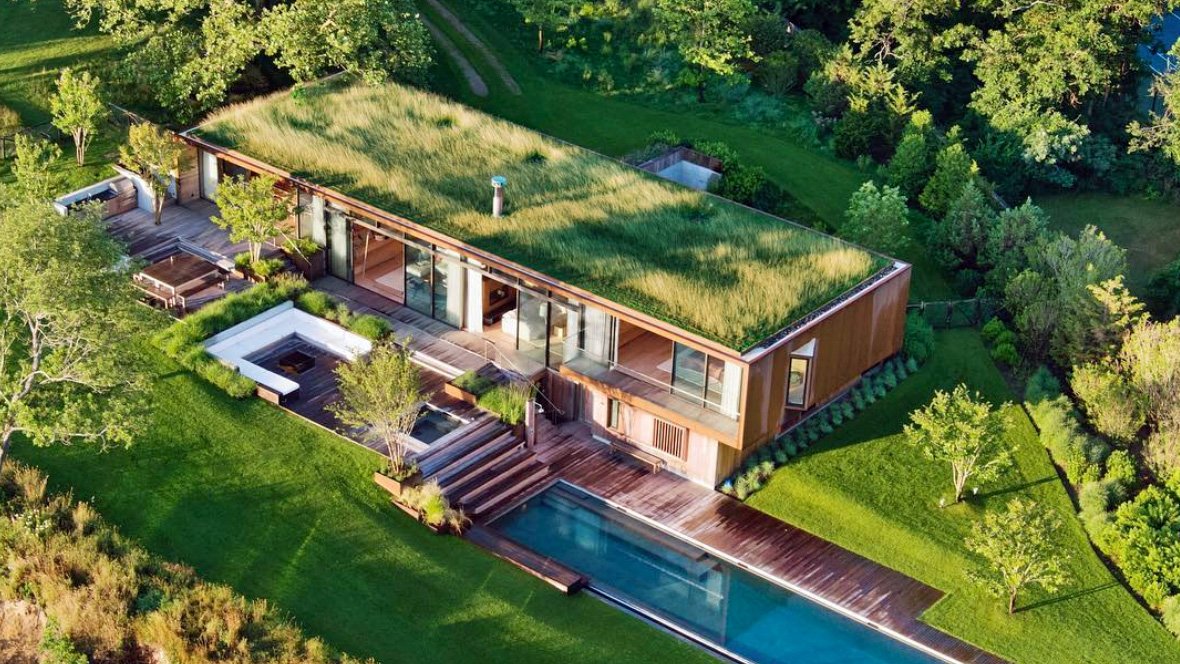 2

Importance of Sustainability in Construction



The construction industry is one of the largest consumers of natural resources and energy, as well as a significant contributor to greenhouse gas emissions. As such, it is critical to promote sustainability in construction to mitigate these impacts. By using sustainable materials and construction techniques, we can reduce the environmental footprint of the construction industry and create homes that are more efficient and sustainable.
3

Role of the Timber Industry in Promoting Sustainability



The timber industry is a critical player in promoting sustainability in construction. Timber is actually renewable material that can be sustainably harvested, making it a more environmentally friendly building material compared to non-renewable resources like concrete or steel. The timber industry is also developing innovative construction techniques, such as cross-laminated timber (CLT) and glulam beams, that are more sustainable and energy-efficient than traditional building methods. Through these efforts, the timber industry is helping to create a more sustainable future for the construction industry and the planet.
4

Timber as a Renewable Material



This means that it can be harvested and regrown sustainably. This makes it a more environmentally friendly building material than non-renewable resources like concrete or steel. When trees are harvested, new ones can be planted in their place, thus, creating a continuous cycle of renewal.
5

Advantages of Using Timber over Other Materials



There are several benefits of using timber over other building materials. Firstly, timber is a natural insulator. This means it can help to keep homes warm in the winter and cool in the summer. Secondly, timber is a lightweight material. This makes it easier to transport and install. Finally, timber is a versatile material that can be used in a wide range of construction projects, from homes to commercial buildings.
6

 

Sustainable Forestry Practices



It is important to use the stipulated forestry practices to ensure that timber is harvested sustainably. This means harvesting trees in a way that maintains the health and diversity of the forest ecosystem, as well as minimizing damage to the soil and surrounding environment. Sustainable forestry practices also involve replanting trees after they are harvested to ensure that the forest can regenerate and continue providing a renewable timber source.
7

Certification and Labeling Systems



To help consumers identify timber that has been harvested sustainably, there are several certification and labeling systems in place. These systems include the Forest Stewardship Council (FSC) or the Sustainable Forestry Initiative (SFI).
8

Building Eco-Friendly Homes with Timber



Timber is an excellent choice for building eco-friendly homes due to its sustainability, versatility, and energy efficiency. When designing and constructing such homes with timber, there are several important considerations to keep in mind. These will be highlighted and explained below:
Design Considerations: When designing an eco-friendly home with timber, it is essential to consider the home's orientation, layout, and overall design. For example, orienting the home to take advantage of natural light and passive solar heating can help to reduce energy consumption. Additionally, using an open floor plan and designing for easy indoor-outdoor flow can help to create a more sustainable and efficient living space.
Construction Techniques: Several construction techniques can be used to build eco-friendly homes with timber. For example, cross-laminated timber (CLT) and glulam beams can create strong, energy-efficient walls and floors. Additionally, prefabricated timber panels can be assembled off-site, reducing construction waste and improving efficiency.
Maintenance and Durability: Maintaining and protecting timber is critical to ensuring the long-term durability of eco-friendly homes. Proper sealing and finishing can help to prevent water damage and rot. Also, regular maintenance can help to address any issues before they become more serious. Again, using sustainable and non-toxic finishes can help minimize maintenance's environmental impact and improve indoor air quality.
Last Words
The timber industry is revolutionizing the construction of eco-friendly homes through sustainable forestry practices, innovative construction techniques, and energy-efficient design considerations. By incorporating timber into constructing eco-friendly homes, we can create more sustainable, energy-efficient, and environmentally friendly living spaces for generations. In order to experience the above benefits firsthand, it is recommended to always go for poplar cladding.