It is no secret that finding whatever you are looking for demands patience and effort. This includes finding an online therapist who fits your needs. Online therapy has helped and facilitated things for many people who live in distant areas and have no therapists based near them. It is a fruit of the Internet age that many are thankful for. However, like any fruit, it brings the challenge of how to pick it. In other words, how to find a good online therapist? But before we move into the factors that could help you make a mindful choice, let us first know more about online therapy.
Online Therapy
Online therapy is simply about reaching out to licensed therapists from the comfort of home. The communication takes place via the World Wide Web from the privacy of your device. The process usually starts with an initial consultation during which you respond to a few inquiries that help the service provider to identify your needs and the suitable available therapists who could answer it. Then, you make a selection from the suggested therapists, and finally, you begin the therapy sessions. Among the prominent pros of online therapy is that it is more affordable than traditional therapy, and saves you crossing long distances to meet your therapist.
On the other hand, among its primary cons is that you could easily waste time and money on wrong choices, which brings us back to the main point of the article; how to make a mindful, effective choice? Following, we present you seven critical factors to find a good online therapist. And for anyone interested in learning more about how to be an online therapist and counseling jobs, check the previous hyperlink.
Tips on finding a good online therapist
1

Search patiently and know what you need
It is the very cornerstone on which you construct the whole process. In other words, all the rest depends on this fundamental phase. Thus, it needs to be done properly. So, firstly, forget about picking from the first results that show up when you start searching. You need to go deeper in your search. Identifying what you want from the therapy experience could help a lot. Mostly, you need to wait until the first session to have a professional diagnosis from your therapist. Yet, you can have a general, elementary idea on your case if you searched the internet for the noticeable symptoms on you. Another perfect source of information would be a friend or relative who shares the same experience that you have been through, and s/he had already gone for online therapy.
2

Client reviews
Another critical factor to rely on, while searching, is viewing the clients' reviews. Dependable, respectable therapy services provide sections for client reviews on their websites. There you will find useful information, different experiences, tips and advice that come out of these experiences. Make use of all this to form a base of information on which you can build the following steps.
3

Level of professionalism
One of the most important factors to consider while looking for an online therapist is whether s/he is licensed or not. Plus, if they are from a different state, you need to know if they are licensed in the state where you live too. It is a significant point to pay attention to because the health licenses provided by each state depends on its specific laws and rules. Making sure that the service provider is licensed is vital for your protection; the American Psychological Association, APA, states that in many US states, the words "therapist" and "psychotherapist" are not protected by law. In other words, non-professionals can promote themselves as therapists, presenting looking-like-therapy services.
4

The sessions' length and frequency
Among the most important factors to consider are the sessions' length and frequency. Are they satisfying to your needs? The average duration of the session is an hour. The frequency of the sessions ranges from one time or more a week to once a month. It is determined according to the client's needs. Plus, inquire whether the recommended therapist/s for you are committed to their sessions' schedule. And if you have specific work conditions that narrow the timing when you can have the sessions, discuss the matter with the service provider. One of the benefits of online therapy is the resilience in scheduling the meetings; they can also be after the usual work hours.
5

The cost of the therapy
The cost of the therapy is an essential aspect of the decision you will make. Of course, it is crucial to select a therapy service that fits your budget. However, it is also quite necessary to be careful and do not go for unreasonably cheap services.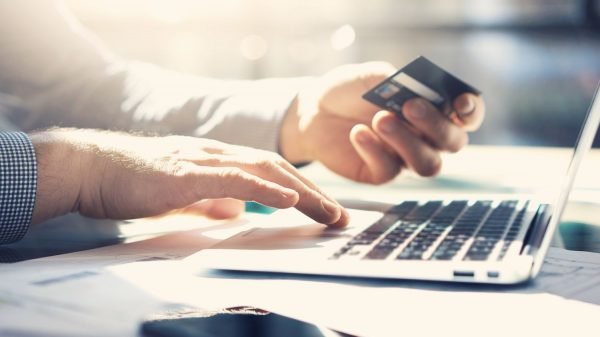 6

The severity of your condition
Online therapy is still a new tool whose capability of dealing with different psychological cases and issues is still researched. Another way to put it is that stand-alone online therapy might not be equally effective for everyone in all situations, according to the American Psychological Association. It is also logical. For example, needing an online therapist to help you deal with work stress is one thing, and suffering from severe depression is a whole other thing that online therapy might not be able to deal with solely.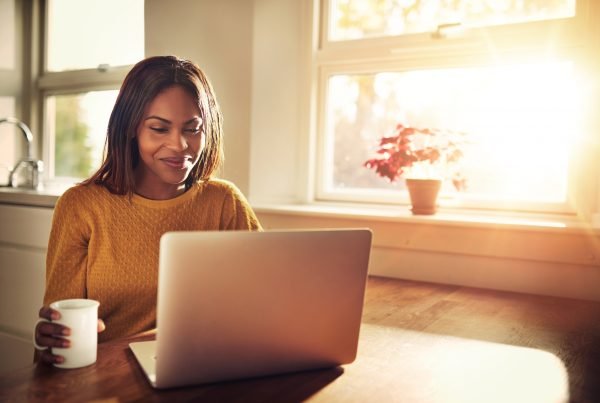 7

The cyber-security of the site
Providing a safe, private space for the client- to share personal stories and thoughts- is one of the main aspects of psychotherapy. So, online therapy has to guarantee the security of the virtual environment where the sessions take place, meaning the website or app of the therapy service. The APA recommends that you make sure that the site is at least HIPAA-compliant, and can verify your identity and that of your therapist.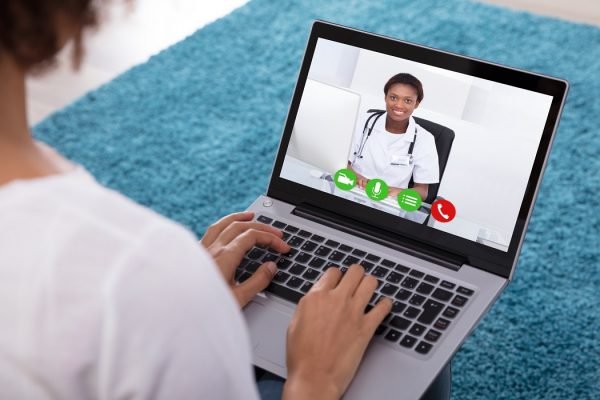 To make the best out of a new service like online therapy, pay attention to your selection of a suitable therapist, and consider the previous factors. Have healthy, peaceful minds!