Lifestyle
20 Most Common Interior Design Mistakes to Avoid in 2022
You do not need a professional interior designer to design the home of your dreams. You may not have too much expertise in interior design. However, you should be able to makeover your home like a professional. But then again, ensure that you avoid these big mistakes, which can spoil your entire decoration. The following are the typical mistakes you should avoid in 2022 during the designing of your own space or that of your client.
1

 

The use of scales
One of the most common mistakes in designing that people usually tend to make is the aspect of scale. Avoid keeping too many objects around your room that will make it cluttered. You should keep a good scale in terms of designing, which makes it easier for the eyes to balance objects.
2

 

Putting too many large objects in a room
You should naturally not put many large objects in space, because this tends to make it look stuffed and small. You should ideally make use of objects of various heights, sizes, and shapes.
3

 

Shop and Prepare a Budget
Purchasing the things that you seem to like randomly for your interior decor is not the right way. But you must plan and prepare a budget beforehand.
4

 

Painting before you know what fabric to put in the room
People make this mistake where they tend to paint the house before they consider the total appearance of the room with their upholstery and furnishes.  You should initially buy your fabrics and furniture before you paint.
5

 

Seek help
People often make the mistake of not asking for other people's input when it comes to designing their space. You don't have to approach a professional; it may be a talented relative or colleague with an eye for design.
6

 

Focal point
Ignoring a focal point where the visitor's eye rests is a common mistake in interior design. Every one of your rooms should have a focal point.
7

 

Hanging photos and paintings
Paintings and photos should not be fixed too low or too high on the wall. You should choose a suitable level to hang your paintings and your photos to create a visual balance.
8

 

Having too many furniture
Not all spaces need furniture.  If you have numerous furniture pieces around the room's perimeter, the space of the room practically becomes small. You should avoid this mistake.
9

 

Inadequate storage spaces
If you don't have enough storage space to stash up your properties, then you may have a much-cluttered home that can lead to unnecessary stress.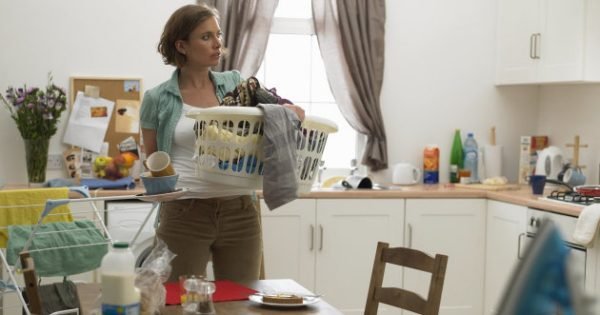 10

 

Following trends
Beware of trends, whereas smaller interior decor accessories can be easily replaced if you get tired of the trend, permanent fixtures like the wallpaper or the flooring may not be replaced easily or cheaply.
11

 

Do not use the same type of fabric in every space
While it is used to be a trend, ensuring that all fabrics in all the rooms are of the same color is pretty tacky.  Sure your fabrics can coordinate – but you should add some variations in terms of fabric designs.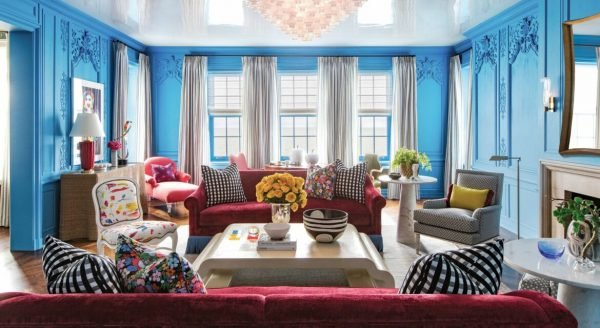 12

 

Decorating a showroom instead of a living room
You should avoid trying to impress with too much decor elements in one room. You should try to keep your space simply by putting stylish decor elements that work for you every day.
13

 

Not concealing your wire cords
It is a modern-day taboo in the world of interior decor, and it is something you do not want to carry into 2020. You have to conceal all wires skillfully. This tip aesthetically pleases, and it is a good safety practice also to avoid shock and other hazards.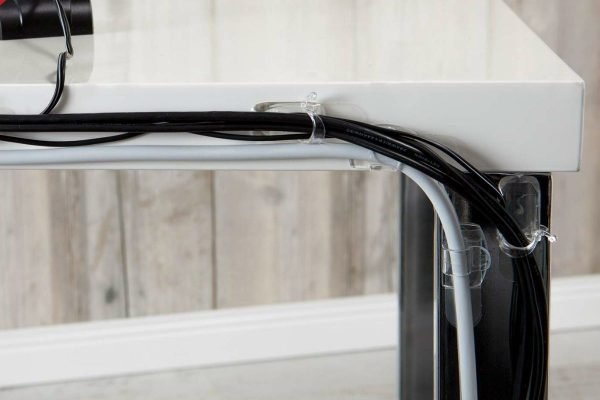 14

 

Having your furniture cramped against the wall
This is a natural decor mistake that most people make. This common mistake can be avoided if your room layout and space allows it.
15

 

Decorating your space with only feminine elements or masculine elements
This is a pretty common mistake to avoid in 2020. There should be a balance of masculine and feminine decor elements as well as darks and lights in the room. Or in the last scenario, leave all details gender-neutral.
16

 

The elevation of your furniture
Like every other element of an attractively designed space, the room furniture should come in various sizes and heights, which should be elevated in several ways around the room. Consider the appearance of your city; it would not be attractive if all buildings were of the same size and height.
17

 

Having numerous contrasting elements
While it is good to have a few contrasting pieces, however, be careful not to go overboard with these different items to avoid creating a space where decor elements that lack cohesiveness.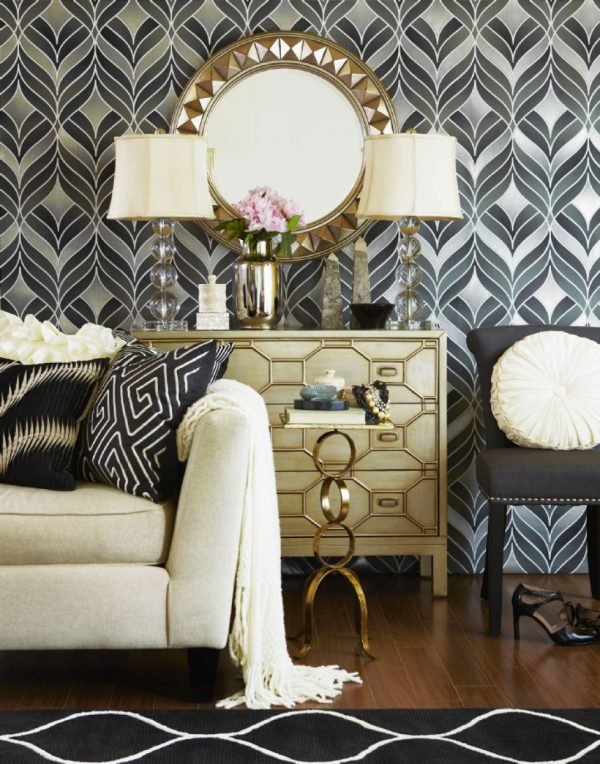 18

 

Matching various styles
When you are decorating a space, it is pretty much more comfortable to stick to one theme. You should not try to include various styles in your designing by ensuring that the floors, walls, furniture as well as curtains come to produce one cohesive decor space.
19

 

Avoid the Aladdin effect – no floating, small rugs
Placing a small carpet in the middle of a large room without any further feature makes it look wimpy and weak. Probably, it is better to leave the room without the rug. Rugs that cover a larger area are typically expensive. So sometimes, the smaller rug may be the only thing your budget may allow. You can also use the pretty large rugs if it fits your budget. But your carpets have to be smaller; you should ensure that it gets in contact with at least two legs of your furniture.
20

 

You should not really buy cheap stuff
Last but not least, it is good to buy things of good value as a home that is full of cheap elements is uncomfortable. It is different from the house that is filled with high-quality items purchased cheaply.