Lifestyle
Top 10 Factors that Influence Therapy Fees
A major problem that has deprived people over the years from getting access to mental treatment is cost. Despite the existence of regulatory reforms, this has been very challenging for most people as they still can't get access to such services. The fees charged by therapists have always been a major subject matter for debates. This is because their influence determines how people can have firsthand access to such services. Are you trying to find out about the fees charged by professional therapists of BetterHelp.com? There is no need to search for where to find such information. The major aim of this post is to explain those factors that have influenced therapy fees. Understanding these variables will definitely help you make a smart decision whenever hiring such professionals.
1

Agreed time
This is probably one of the factors that have been known to influence therapy fees over the years. Therapists usually charge based on sessions. In other words, it doesn't really matter whether you plan to come in one-on-one contact with them or using the phone as a means of communication. This is because there is always an agreed time in which the session is meant to last. The more time a therapist spends addressing your issue; that is how your fees will be increasing. There are some that usually charge between $60 and $250 for each session.
2

Therapist training
Therapists are different when it comes to their levels of skills and knowledge. There are some that are very vast in terms of experience. They understand the problems of patients very well and know how to suggest the right solutions. These therapists are always very expensive to hire. They must have gone through a series of training in order to become relevant in this field. They have all the necessary qualifications to help people solve their mental challenges. Therapists who are less trained, won't command much price for their services.
3

Reputation also counts
There are therapists who have gained a reputation for delivering for patients in the past. They have helped lots of clients overcome problems such as anxiety, fear, depression, anger, and others. Most of the time, these therapists are very expensive to hire. Some can even charge over $200 per session. The reputation of a professional therapist will continue to grow as he helps people solve their problems. This will result in lots of positive reviews which can drive the prices for his services upwards.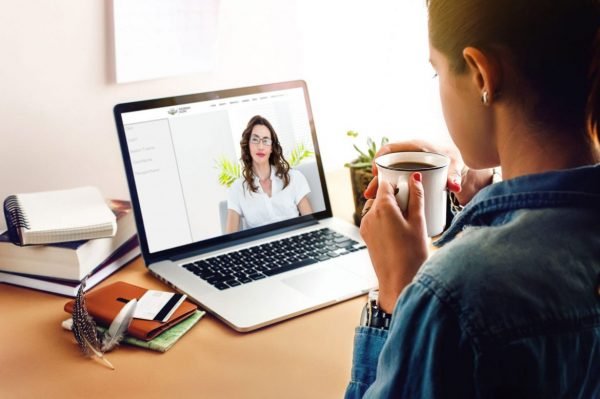 4

Insurance coverage
Most people don't know that insurance coverage can help to influence therapy fees to a great extent. For instance, if you have signed up with an insurance company, the cost will be covered by such a company. They only need to contact a therapist within their network to handle the job. It means no out-of-pocket expenses on your part. This has some disadvantages though. For instance, you are limited in terms of choosing your favorite therapist as such will handled by the insurance company. There is also the problem of such a company dictating the timespan for sessions and ideal therapy models. However, note that you can pay from $50 to $300 without any insurance coverage.
5

Areas of specialization
The field of therapy has various sections. These could be anger management, depression, group, marriage counselling, fear, and more. Therapists who are specialists in a given field tend to be more expensive. The reason is that they are highly skilled in such fields as compared to those who are very flexible and diverse. In case you seem to be operating on a tight budget, it will be much better sticking with the option of therapists who are diverse in terms of their skills. This will help to drive the cost downwards.
6

Therapy location
This is another crucial factor that most people don't usually consider when talking about what can influence their costs of hiring professional therapists. Don't forget that these professionals incur varying costs over a given period of time. For instance, therapists whose offices are located in cities with a high cost of living will likely charge higher as compared to those operating in remote areas. The reason is that the former group of therapists have higher bills to settle than the latter.
7

Sliding scale therapy
This is actually a fee structure adopted by therapists to help their clients/patients pay reduced fees. It is usually adopted to help people with limited budgets who would want to experience the firsthand benefits that professional therapists can offer. This isn't an option for everyone, though, as you have to be qualified in order to get such a deduction in fees. For instance, you will need to show your annual gross income as well as those of all your immediate family members. The fees you are paying for sessions will be based on your income. You need to ask your chosen therapist about such an option.
8

Your chosen centre
This simply means where you must have decided to get care. For instance, students can benefit from free care in their respective universities. These are much cheaper than using the option of private care centers. The problem is that the latter option seems to be much better when it comes to the quality of services you will be getting. Furthermore, there are employee benefit programs that are aimed at reducing the cost of therapy for patients.
9

Type of therapy
There are different types of therapy conditions. These could be marriage counselling, group, anger, depression, sex, cognitive behavioral therapy, and anger management. It should be noted that each of these fields varies in terms of prices that you will be charged. For instance, if you decide to find a group therapist, your payment can start from $30-$80. However, an individual therapist can charge around $100-$200.
10

Cost management
Sometimes your therapy fees are high because you don't ask questions. It will surprise you to know that most professional therapists have various options when it comes to managing costs for their services. You only need to ask them questions about how your fees can be managed effectively. Some of them have payment plans which enable clients to spread costs over a given period of time. This can affect the cost too.