Lifestyle
Top 20 latest kitchen design trends in 2022
Like every passing day, things are getting more vital, advanced, and interconnected to each other. Same like this our surroundings, major and minor things are also on the way towards transformation. There are no doubts so many things that have come up with the latest trends and designs. But among the series of them, the newest kitchen trends are also one of the most highlighted and common patterns that are one way and change according to the people's desire, requirements, and necessities. The Kitchen is no doubt plays an essential asset in the home as well as human life. This portion is a crucial factor for all the ladies who are performing their house jobs mannerly. But as human nature, we all automatically love and prefer to do something new and unique that not just catches our attention but also becomes the reason for the attraction.
Same like this Kitchen trends help us to bring a new change in our kitchen where one can quickly cook the new dishes under the environment of a new look and design style. But, most of the time, it is tough to pick the design and style trends among the long series. People especially ladies get confused when they have seen a variety of designs at once and not be able to pick the right one for their kitchen. To overcome and ease this riddle for you, here in this article, I am going to jot down a list of the top 20 latest kitchen design trends in 2022 that will make your picking easy and reliable. So, without wastage of any single moment, let's get the ball rolling and explore this list.
 

1

 

The Black Matte Cabinetry
The black color is no doubt one of the evergreen colors. The combination of black matte cabinets with a wooden floor look makes your kitchen updates perfectly. Rest, to make it more prominent you can add classic decoration pieces and put it on the side corners.
 

2

 

A Concealed Ventilation Design
Next, common and on-going latest kitchen trends are the concealed vent design. If you are running a restaurant or any industrial kitchen, then this is indeed a fine deal option for you to avail. Apart from this, for home design of vent or even a turbo is also a good option for those who prefer decency.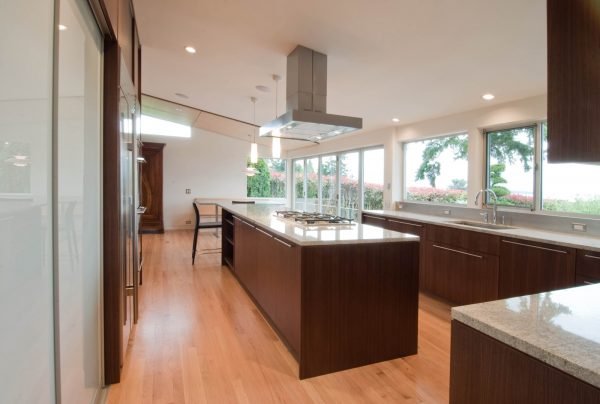 3

The Wood And White Design
It is one of the classical Kitchen upgrades that have come up with the two-tone combinations. A new look with a lower wood drawer having no cabinets is indeed one of the perfect combinations for your kitchen style.
 

4

The Mixed Metals Combination Style
Black, copper, pewter, and brass are a great option to set a mixed and stylish kitchen combination. It doesn't matter whether you want a kitchen cupboard, cabinets' or even a drawer look you can set and pick the one according to your choice by applying this great combination look.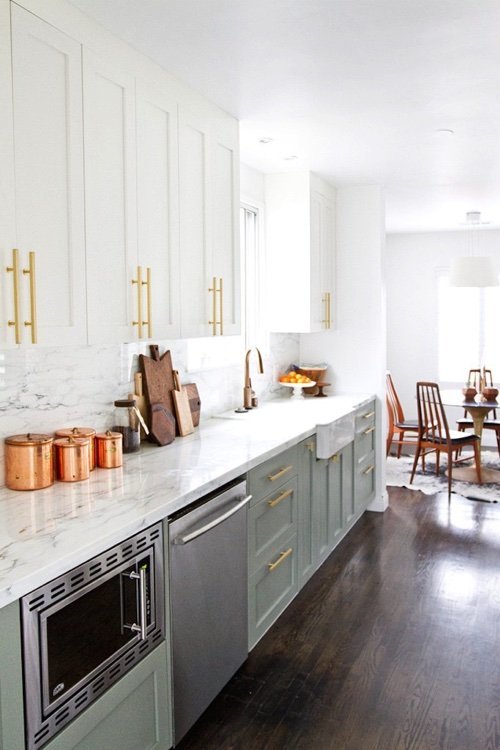 5

A Change Look of Sink
Most of the times just because of the one single change you can set a new trend without any asking. Same like this to change and set a copper look or the finest colorful granite sinks turn your kitchen stylish and trendy.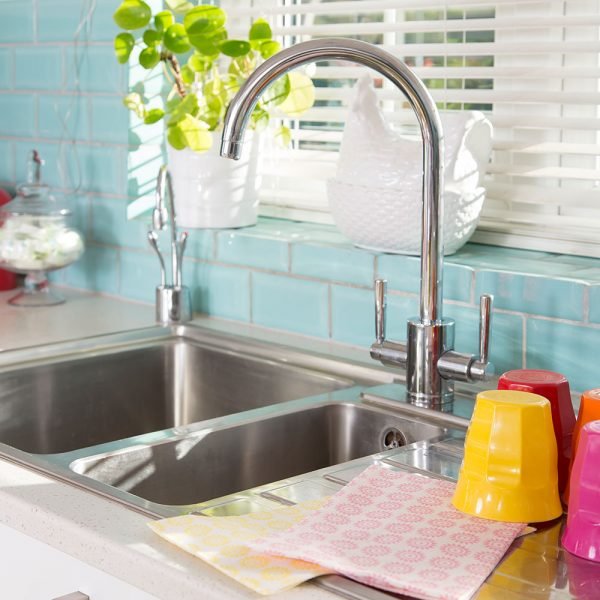 6

The Forged Iron Style Kitchen Shelves
If you are a lover of crockery and prefer to decorate it in a showcase manner, then these forged iron shelves look perfect for you. It does not only show you a decent look but also gives you an old classic look with great countertops and a swoon gallery shelving system.
 

7

Handmade Organic Tile Kitchen Look
Hand-made tile tone texture looks on kitchen walls is simply amazing. There are dozens of colors that are available in this hand-made tile texture. So if you want no additional credentials but something perfect and unique then go for this organic look option.
 

8

  Dark Cabinet Color Style
Next is the color trend. If you are planning to change your kitchen look, then you can try sharp or dark cabinet colors, and that's it. Apart from this, a combination of dark cabinet colors with a plain and light kitchen wall colors also gives you the perfect and stylish kitchen look.
 

9

  Remodeling Portfolio (Materials And Textures)
Despite all the designs and colors for the sake of new kitchen trends change you can modify your kitchen appearance. You can modify your same kitchen pattern, materials, and textures and make it new.
 

10

 

Wood With Simplicity
In spite of so many different designs and creative ideas, sometimes simplicity plays an important role. If you want something related to perfection, then try the complete wood look kitchen for your place. It doesn't matter if you are living in an apartment or at home, a complete wood kitchen from floor till cabinets give you a tremendous style.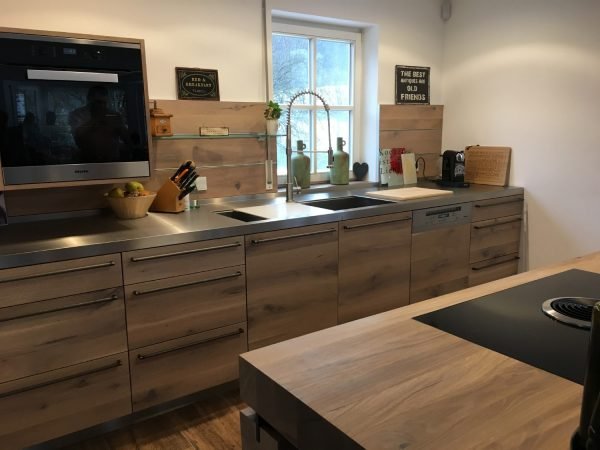 11

An Effective Kitchen Cabinet Storage Solution
This one is perfect for those who are running any fast food restaurant or working in an industrial kitchen. You can set, or made a cabinetry shelf according to the need of your desired size and then set your major and important kitchen stuff there. This will also help to make your kitchen counter clean and give you space as well.
 

12

 

Appliances With Styles And Preferences Trend
For kitchen updates style and trends a new way look of advanced appliances adds beauty and makes your kitchen additional stuff concise, flexible, and reliable without any hurdle and fuss.
 

13

 

A Backsplash Trend
The latest trend look of the backsplash with larger slabs tiles and a combination of texture and pattern with your taste make your old-fashioned trend classic and amazing.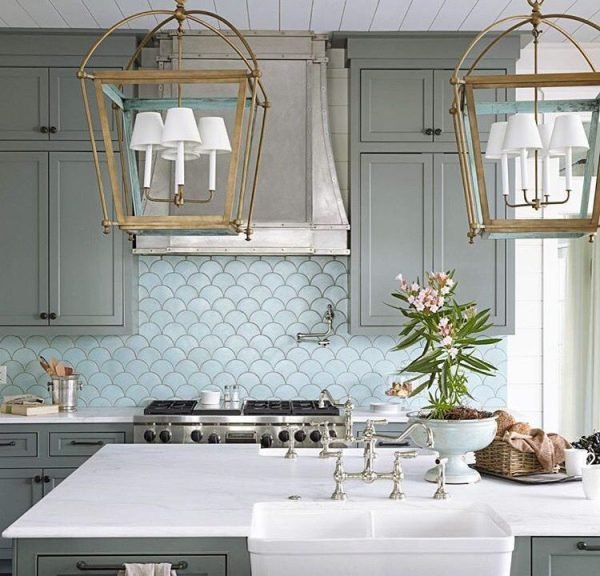 14

A Perfect Location For A Reliable Design And Style
Despite all the various ways and ideas, one thing which most people forget is the decision of the right place to set a kitchen. The perfect location, especially near the beauty of nature, connects you with an eco-friendly nature and makes your kitchen appearance perfect and sustainable for a long-lasting period.
 

15

A Moodier Tone Set Trend Style Kitchen
It doesn't matter if you are a lover of bright color, optic white nature, green tingled or even any sharp taste you can arrange and set your kitchen theme according to your mood just for the sake to set a new kitchen style.
 

16

 

Grid Motis Design
If you are a lover of grid shape and broad ways, then a balanced design view looks for your kitchen with the finest texture is quite enough for your kitchen upgrades.
 

17

The Spanish And Moroccan Style Look
Some people adore and always searching for decoration stuff. So if you are among them, then this Spanish and Morocco style is perfect for you. You can inspire your kitchen style along with the combination of subway tiles, backsplashes, and visual impact.
 

18

Bright Stove And Hoods
Sometimes a wise investment of burning stove and hood shade with the mixture of calming pastels and primary hues are quite enough to make a kitchen simply amazing.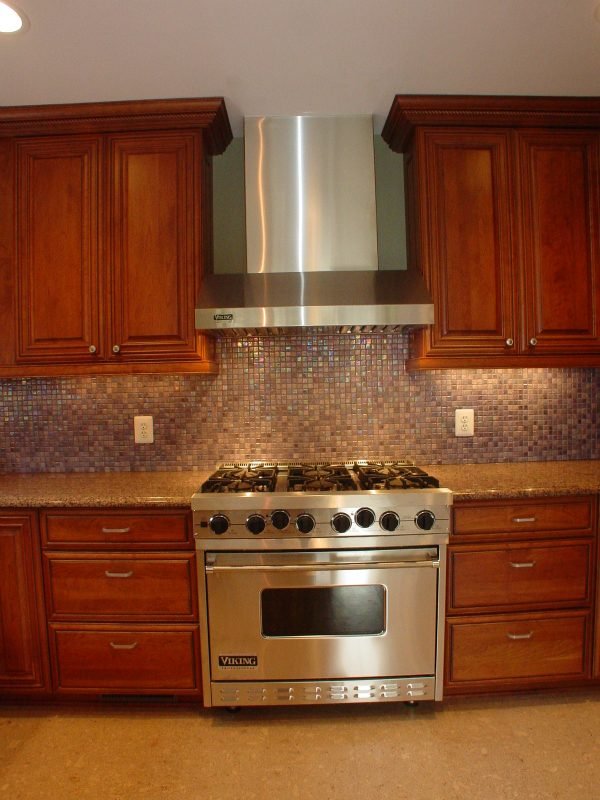 19

 

The Terrazzo Surfaces Look
This Terrazzo design is now once again in the list of latest kitchen trends. This 50's and 60's trend simply comes up with its old essence and ready to make a classic and modern kitchen.
 

20

Gold And Black
Last but not least a combination of gold with black is also one of the most demandable and highly recommended themes in this 2022. So if you want something sophisticated then go for this.
Final Words:
After reading this long and detailed list of the top 20 latest kitchen design trends in 2022, I hope that you will be ready to pick the best direction for your kitchen.