Easter is on its way and you may be thinking of giving your teenage daughter a gift basket, but you aren't sure what to put in it. Giving her a gift basket is a good idea because she'll appreciate the thought, especially if you choose great items, such as the following.
Smart From the Top
The first thing you should consider is head-related fashion items. These include scrunchies, cute hair clips, and headbands. What you want to do is try to follow your daughter's sense of fashion. If she likes floral designs, then go for those. A girl can never have too many of these items. You'd be surprised how many times a woman's hair can get in your way, like when you are exercising or when you have to bend down to pick something up.
A Health and Wellness Option
Another good idea is to fill up her basket with a bunch of health-related items, like supplements you know your daughter needs or will appreciate. There are some supplements that she'll love, especially once she learns what they are for, like marine powder that should help the body and beauty in many ways. It helps boost hair growth and overall hair beauty. It helps promote the growth of healthy nails and also ensures that your daughter's skin glows, which she'll love.
A Shift Towards Skin Care
Skin is pretty important to your daughter, so you might also want to consider purchasing a few items that will help with her skincare routine. You want moisturizing lotions, which are going to be pretty helpful. You might also want to add other specialty items, such as face masks that focus on detoxing the skin to prevent things like acne. It may also be a good idea to include some sugar scrubs that should help remove dead skin, which should give your daughter that youthful appearance she is probably fond of.
Happiness Without the Junk
One thing many parents put in gift baskets is sweets. Yes, these are beloved items, and your daughter is probably going to love eating these little treats, but you should avoid doing so. Most of these items are filled with heavily processed sugars and other questionable ingredients. This is not good for your daughter's health, which is the reason you should look for healthier snacks rather than junk. Consider energy bars, treats made from only real ingredients, like raw honey, or maybe you can bake something for your daughter using only natural ingredients.
A Gift of Self-Reflection
Your daughter is going through a lot right now as she's growing up. There may be some things your daughter might tell you, but there is bound to be a few things that she won't. Your daughter still needs a healthy outlet, which is why you should consider gifts that will facilitate self-reflection like a journal. Go ahead and make sure the journal is unique. Maybe you can get a handmade one that'll look pretty cool. You should also make sure you give her a few cool, fancy pens that your daughter will feel excited about using every time she feels like writing something.
Can't Go Wrong With Gift Cards
It's okay to feel like you can't figure out your daughter's style, but you've got gift cards to cover you when it comes to clothes. Every parent dreads the idea of purchasing actual clothes to see their child reject the look. It may be a good idea to simply resort to gift cards to your daughter's favorite clothing stores. You don't have to purchase too many of these, especially if you already filled the basket with other great items.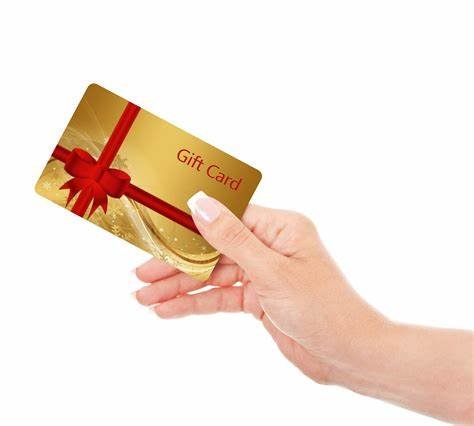 You want to make sure you think about the presentation as you fill your basket up. Try your best to place all the items in a way that looks nice, like you put some effort into it.