Lifestyle
Why Coloring is the Mental Health Boost You Need
When you think of coloring, you probably imagine something for kids. You were probably reminiscing about a coloring book you had when you were six, and how you had trouble staying in the lines. If you've been around stores as of late, you may have noticed the adult coloring book. It's a coloring book with much more complex shapes, and it's taken the world by storm. It's seen as a mental health powerhouse. Going into 2020, here's why trying an adult coloring book may be a great decision.
1

 

Color Can Enhance Your Mood
You probably know the effects that color can have on your psyche. Red fires you up, blue calms you down, and so on. When you have a coloring book, you can make everything the right color depending on how you want to enhance your mood. Color isn't a magic cure for a negative mood, but it can be one of the many ways you calm yourself down.
2

It's a Great Activity for Sleep
Many people aren't getting enough sleep, and one of those reasons is that we're always on our phones. This can destroy your melatonin and make it much harder to fall asleep. Coloring is an activity you can do before bed that allows you to unwind and get a better night's sleep. Why not put the phone in its charger and color a bit before bed? On the other hand, if you can't fall asleep, one thing you should avoid is staying in bed for too long. Instead, you should get up and do something that makes you tired. Coloring is perfect for lulling you back to sleep.
3

Perfectly Portable
A coloring book doesn't need any batteries or wires. You need to bring the book along with a pack of coloring pencils. This makes it great for travel.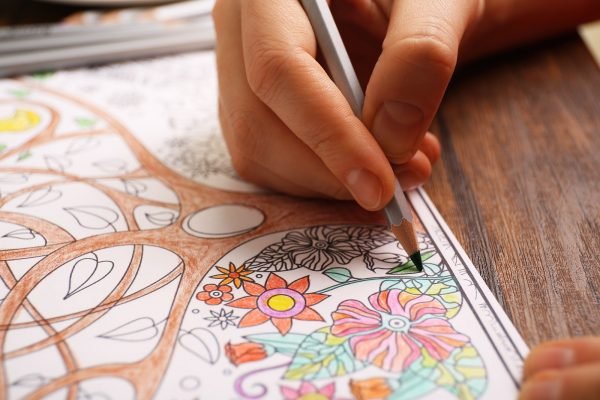 4

It Can Help With Anxiety and Stress
If you have severe stress or anxiety, you must seek help. Look for "therapists near me" and see if there's anyone who can help. With that said, coloring is a valuable tool when you're having a rush of stress or anxiety, and for a few reasons.
It takes your mind off your problems. If you're stressed or anxious about something, coloring can allow you to put your mind off your questions for a while. This is useful if you're having an anxiety rush, as if you focus on that, you're going to feel worse.
It's a mindful process. You're focused on the present and not about the past or future. It's meditation without too much effort put into it.
As mentioned before, certain colors have a calming effect, making it a valuable tool against your stresses and anxiety.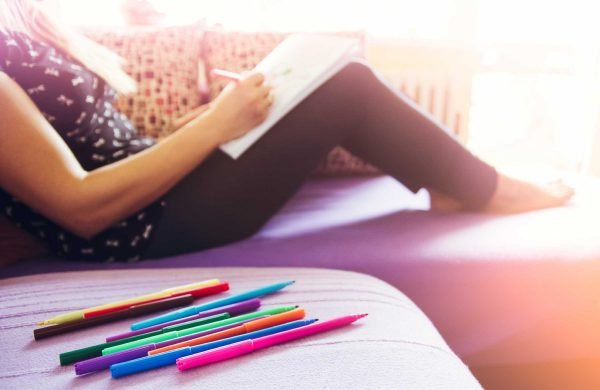 5

It's Affordable
Buying a coloring book isn't expensive; it's around $5-$10, usually, and it has many different, complex illustrations that will take you a while to finish. Buying coloring pencils aren't expensive, either. This method of therapy won't put you in the hole.
6

It Improves Your Motor Skills
Do you have a bit of a problem with your motor skills? Why not try coloring a little? Coloring challenges you to stay in the lines and color in everything as best as possible. Holding on to the pencil and making motions can build your motor skills, so try it out and see what we mean.
7

 

It Keeps You Focused
It's harder than ever to keep focused these days. Everything seems to pull us in different directions. A coloring book can help. You spend quite a lot of time focusing on it, and this can teach you the discipline needed to tackle projects that take even more time to focus, such as work or school-related activities.
8

 

Improves Your Art
Coloring is important for any artist, and if you're starting out, a coloring book can help with that skill. Whether you want to be a professional or you're just someone who likes it for fun, it's worth it to try an adult coloring book. There's a reason why adult coloring books are getting popular. They have many benefits for your mind and for your life skills. Buy one today and see if it works for you.

Marie Miguel Biography
Marie Miguel has been a writing and research expert for nearly a decade, covering a variety of health-related topics. Currently, she is contributing to the expansion and growth of a free online mental health resource with BetterHelp.com. With an interest and dedication to addressing stigmas associated with mental health, she continues to target subjects related to anxiety and depression specifically.