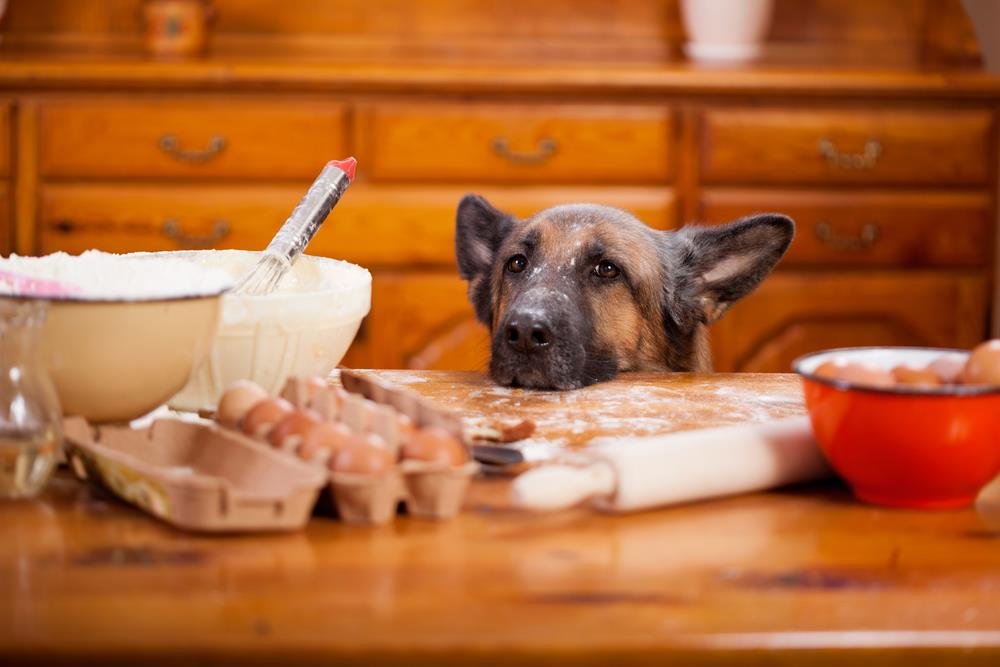 There is nothing more heart aching than seeing your dog suffers from his sensitive stomach. Sensitive tummies render dogs coach potatoes, which is far from their own playful nature. Apparently, many dogs display symptoms of a sensitive, upset tummy, such as flatulence, vomiting, diarrhea or constipation, which, in turn, can cause malnutrition and chronic pain. In this case, you should consult your vet as soon as possible! However, before consulting your vet, which is deadly essential, disktrend.com will give you a brief explanation for such problems.
You should know beforehand that it is normal for dogs to have upset stomachs and sensitivity, there are even some dog breeds that are exposed to such health problems, such as Yorkshire Terriers and Scottish Terriers.
There are some symptoms that recur to dogs with sensitive tummies:
a. If your dog vomits regularly.
b. If they have diarrhea more often.
c. Flatulence, which means they frequently pass gas excessively.
d. Loose stool
But, what causes sensitive stomach in the first place?
There are many elements that cause upset stomachs, such as stress, dietary allergies, indigestible meals and high-fat dog food.
1. Therapeutic dietary support
Therapeutic diets can be good for what ails your dog if your dog suffers from sensitive stomach issues and other stomach-related health problems. Such diets must mainly have digestible carbohydrates, such as white rice and potato or barley, so as to raise the possibility of nutrient availability and reduce osmolar effects. Moreover, such diets must mainly be lactose and gluten free. However, they should have low gluten and lactose to keep levels of fat balanced.
2. Carefully selected protein
If you want to render your dog living on a diet for his own good, you have to check the dog's availability of protein in the dog's stomach. However, some dogs may display some sensitivities to protein. Also, they can develop the sensitivities if they do not find the diet and care need for their case. As a matter of fact, some pet parents tend to purchase low-protein food for their dogs, in order to preclude such health problems. So, as a pet owner, you should know that there are some dog food diets that are particularly made for dogs with sensitive stomachs, moreover, this food contains the moderate amount of digestible protein that suits dogs with stomach sensitivities.
3. Moderate Intake of Nutrients
Try giving him well-formulated food for stomach sensitivities, instead of the one he is used to eating.
PetMD recommends hydrolyzed and hypoallergenic food available by prescription. The food recommended is highly digestible and contains the moderate intake of nutrients. and have gone through conscientious testing to ensure that cross-contamination has not taken place during the production process. Nonetheless, hydrolyzed food is pretty pricey and not affordable on many levels. Thus, you can purchase dog food that swaps out grains for high protein intakes, such as beef and venison, instead of chicken and duck, complex carbohydrates, and fibres from vegetables. Moreover, remember to preclude diets with fillers, high-fat content, and low-quality ingredients like corn and soy.
4. Introduce the new dog food diet correctly
When you introduce a new diet to your puppy, he may refuse to eat it at first. However, we suggest adding the nutrients in the food your pet usually eats and knows. Then, you can gradually increase the4 intake from seven to ten days until your puppy gets familiar with the new healthy diet. It is essential to stop serving your pet with the old dog treats and snacks as they can be the ones which caused all the sensitivity. As a matter of fact, when your puppy gobbles up the food that initially caused the sensitivity, the symptoms recur in 12 hours or, in some cases, 10 days.
5. Try food that aids in digestion
If the symptoms that arise are periodic or infrequent, try serving your dog some food that may help mitigate your canine's upset tummy, such as chicken, rice, yogurt or canned pumpkin.
Interestingly, Animal Planet and CanineJournal.com recommend providing your puppy with grass to mitigate his upset tummy, yet they strongly as the pet owners to be aware that the grass blades have the potentials to tease or agitate the stomach lining and lead your dog to disgorge. Of course, moistening the canine's dry dog food can help him digest it.
6. Vitamins and Minerals
Whether your dog suffers from stomach sensitivity or not, you have to ensure that your dog has a high intake of vitamins and minerals. Actually, most commercial dog food contains minerals and vitamins. Nonetheless, if your dog lives on a raw diet or homemade food, you have to consult the vet, in order to know the ways to give you dog high intake of nutrients, so they cannot get nutrients shortage. It is essential to fully acknowledge the proper nutrients for healthy digestion. Then, design a well-balanced diet accordingly.
7. Veterinary Prescription Diets for Dogs
We have to acknowledge that fact that commercial and homemade diets will not always solve the problems. Your vet may design a prescription diet for your canine if commercial and homemade diets have proved inefficient.
With numerous attempts, you can discover the diet that works perfectly for your dog. After all, we agree that such serious case should be examined by a veterinary nutritionist, so he/she can design a plan that meets your little pooch's nutritional needs.
To sum it all up, if you happen to notice that your dog suffers from constipation, or blood or mucus mixed with their stool, diarrhea, electrolyte imbalance and lost nutrients, you should hurry to consult your vet and to design a well-balanced diet for your pet. Remember, sometimes what suits your neighbour's german shepherd may not do the trick for your bulldog. Thus, try diets and dog food that suits your dog and makes him feel better.