Technology
Top 5 Business Cybersecurity Best Practices to Implement Today
Cybersecurity is a danger to all kinds of businesses, whether big or small. Small companies especially have to be careful as hackers target more vulnerable platforms and get information and money through them. In today's age, a company has to be more aware of its surroundings as it continues to use the internet to store data and process it. Company devices and systems can hold essential information on it that, if hacked, could make it suffer. Cybersecurity is an important phenomenon. Hackers are no state secret to the norm, and anyone can have a devastating encounter with them. For this reason, your firm needs to adopt the best practices for cybersecurity listed below:
1

Stop All Phishing Activity
We receive emails and other kinds of pop up links that can be cyberattacks enclosed within what seems to be harmless sales efforts or useful emails. These are the number one way hackers use to get into systems and get away with sensitive information by taking over organizations by deploying hacks. For this reason, ensure to educate your employees on all sorts of phishing techniques that hackers use and advise them not to engage in any way. Do not enter any information related to your personal or business accounts in these phishing attempts to stop them from engaging in ransomware.
2

Use Strong Authentications
One of the basics in best cybersecurity practices is administering strong passwords and authentication to important business accounts and systems. This practice is emphasized so much due to its importance and because businesses don't follow the technique closely. Hackers are known for prying into systems even when they are password protected. This is due to weak passwords and not taking the authentications to advanced levels. It's best to implement two-factor authentications for all company systems with strong passwords that are difficult to breakdown.
3

Update Software
There are several ways for hackers and cybercriminals to make their way into a business' devices and information than a few evident ones. Hence, just implementing strong passwords and avoiding phishing attempts are not the only way to prevent cyber activity. A hacker can also get in through vulnerable systems and out-of-order software. Outdated systems become weak as their creators no longer support them, and they become easy ways to get in for hackers. It's best to keep up with all sorts of software and apps used in the company, never to give the enemies a chance to pry. Create a regulatory system that helps notify you of any updates for all the software to update them timely.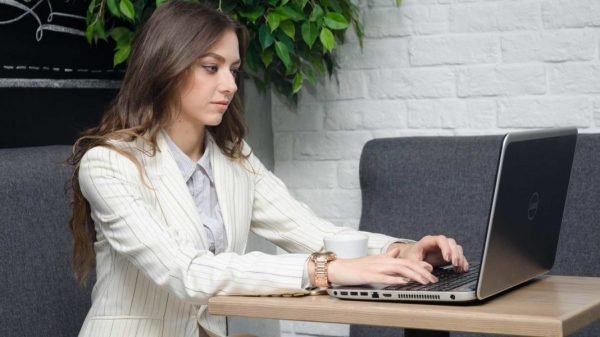 4

Defend Internet Networks
Internet connections are needed for any firm to use online products, reach more customers, and stay competitive in the market. And through your networks, hackers can also steal valuable information and get dangerous. If internet networks aren't protected enough, your business could suffer at the hands of hackers that get in through weak links. To make your Wi-Fi more secure, you must protect it with passwords and encrypt the data. You can also use VPN to make the signals invisible to the outside world and possible hackers.
5

Procure Extensive Security Measures
It is never wrong to employ more than the basic security measures in a firm and its operations to all-rounded security from cybercriminals. Even as a small business, your company can advantage by investing in antiviruses and top-notch regulatory system inspections. Hiring a team of experts from the outside is also better than employing one in the house to get daily analysis and constructive audits of complete systems. Look into highly knowledgeable security firms like Cytelligence that go in-depth for dissipating vulnerabilities and deploying foolproof and updated antivirus systems.