Technology
Planning on Upgrading Your Ride? Check Out These New Car Technologies
Vehicle technology is very important to car buyers, with almost 60% of Millennial car shoppers and over 40% of Baby Boomers saying that they will switch brands so that they can get the features that they want. Undoubtedly, car tech is not only gaining prominence in a buyer's list of desired features – but they are also willing to pay more for the right technology. If you are in the market for a new car, there are several recent innovations in car tech that you can consider purchasing.
1

 

High-Tech Features in Luxury Brands
BMW, Mercedes-Benz, Porsche, or Cadillac? As you probably guessed, these upscale brands feature amazing tech that not only emphasizes safety but also enhances the overall driving experience. In other words, these brands deliver on some of the most luxurious vehicles, which will not disappoint. If you're thinking of buying an upscale vehicle, it's wise to read through high-end car reviews and ratings to ensure you're getting the best deal. You might fall in love with the BMW 7-Series featuring gestures controls, driving assistant, and parking assistant. Plus, this series gives you a glimpse as well of how autonomous vehicles work, with the active cruise control, lane, and traffic jam assistant acting as additional wow factors. Audi is also on top of their game with the 2019 A8, touted as the most technologically-advanced vehicle of the brand. It will be fitted with level 3 autonomous capability allowing hands-free cruising plus self-parking. Cadillac lovers will be pleased to know that its CT6 sedan is packed with high-tech features such as heated massaging front and rear seats, hands-free driver assistance, and radar sensors.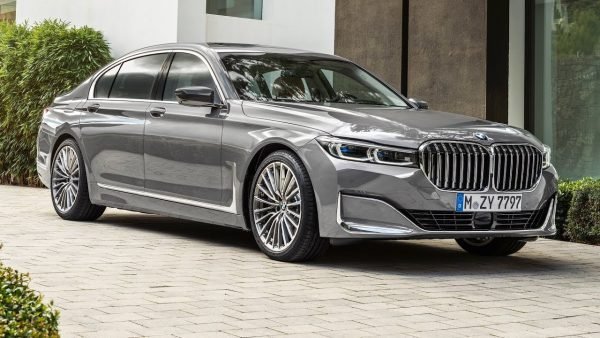 2

 

Other Car Segments Are Not Too Shabby
The good news is that you don't need supercars to enjoy amazing technologies that enhance safety and driving experience. As the competition for car sales increases, manufacturers are also upping their game in making technology available even at entry levels. You don't have to pay top dollar to benefit from technologies as they are standard features in the vehicle you are buying. For example, electronic stability control, LATCH child safety seat system, and front airbags are standard equipment. By 2022, nearly 99% of car manufacturers agreed to include automatic emergency braking in all new cars sold in the U.S. Today, Toyota Sequoia, Hyundai Kona, Honda Passport, Mazda CX-5, and Kia Forte come with standard emergency braking. Other useful features include sensors, a rearview camera, lane keep assist, and forward-collision monitoring.
Car technology keeps on advancing driven partly by consumer demand, driving experience, the objective to improve safety, or for innovation. Whatever vehicle you choose, there is no doubt that their tech features will change the way you drive and ride.