Technology
Top 10 Best Home Security Trends on the Market in 2022
When it comes to security devices, technological companies are improving at a rate, which can hardly be imagined. Over the past three decades, there have been lots of technology trends developed to ensure that lives and properties are protected in homes through some functional and sophisticated security devices.
Here is the Issue
Based on this, every homeowner wants to buy home security gadgets to ensure they are fully protected against burglars. The problem is that you need to understand the various trends for home security because the field seems to be constantly evolving. Therefore, devices that have worked very well some years back may struggle to cope with the security challenges of this present day that homeowners are experiencing. Do you want to know the latest home security trends?
Are you aware that such knowledge can help you locate some of the best home security devices in the market? The major aim of this post is to have you exposed to some of these trends. It is all about ensuring that you have updated knowledge about security devices that can be perfect for your home.
1

 

Child friendly features
This device is significant, and companies are beginning to ensure that their home security gadgets have the best child-friendly features fully integrated into them. You can't be around the home all the time as there are times that your children may have to operate such a device. This is why you must look out for user-friendly features, given that they can be easily understood and operated by your children once you are out of town.
2

 

Motion detectors
This is another feature that you have to be on the lookout for in a modern security gadget. It is mostly trendy amongst companies that are designing these devices as they all seem to include it in their products. Through motion detector features in a security device, moving objects can be detected around your home. They are active sensors, which tend to inject energy into the environment. These could be sound, microwaves, or light.
3

 

Mobile app functionality
Perhaps it is another cool feature which most security devices are beginning to have. Through this, you will know everything happening around the home even when you are far away. Mobile apps are installed on your smartphones, which are compatible with such a device. You will receive notifications any time there seem to be a danger at home. Through your mobile device, you will also be able to access the features of such a device without stress. These could be viewing the camera footage, disarming the security system, and others.
4

 

DIY installations
Companies are beginning to understand the fact that homeowners are usually discouraged from buying security devices due to the high cost of installation. Due to this, they are now producing these gadgets in such a way that anyone can easily install them. Through a development such as this, you will be able to save lots of money which would have been spent hiring the services of an expert for installation.
5

 

Home automation
A trend such as this can only further explain how far companies have gone when it comes to providing homeowners with modern security gadgets. Most of them are now very compatible with devices you use around your home, thereby helping to achieve a high level of functionality. This helps them to automate security procedures without any stress.
6

 

Environmental monitoring
This is another trend that you need to watch out for when trying to purchase any home security device. Such a device must have all the features that will enable it to keep an eye on your home and its surroundings. For instance, these could come in the form of features such as CO, and smoke detectors. There are even some detectors which can help to monitor the temperature of your environment closely. Also, they can get you alerted whenever there seems to be any danger ahead.
7

 

Customizability
Companies aim to ensure that users of these security devices have the ultimate experience. This is why they are trying everything they can to include some great features which can be customized. For instance, there are devices which allow you to add your cameras. These could be outdoor or indoor cameras to ensure that you have a much better view of your surroundings. In a nutshell, it will be better to go with security devices that offer a high level of flexibility. Some can even allow great third-party integrations.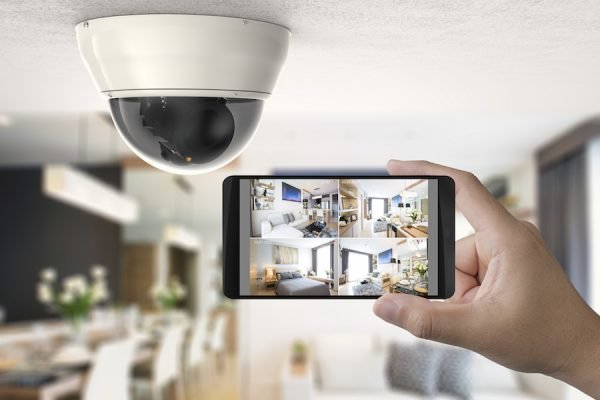 8

 

Visual recognition
Companies are beginning to integrate AI technology into their devices for improved security functionalities. For instance, there has been a major shift in the traditional security confirmation method to modern methods such as face recognition, fingerprint, and voice recognition. These are developments that can hardly be manipulated by an intruder, which makes them perfect for securing your home.
9

 

Smart design
Home security devices are known to have two major components or parts. These are hub and keypad. However, there are some which are recently designed to eliminate these two parts to be entirely controlled by smartphones. Although this feature isn't rampant amongst companies at the moment, it is expected to be in a few years.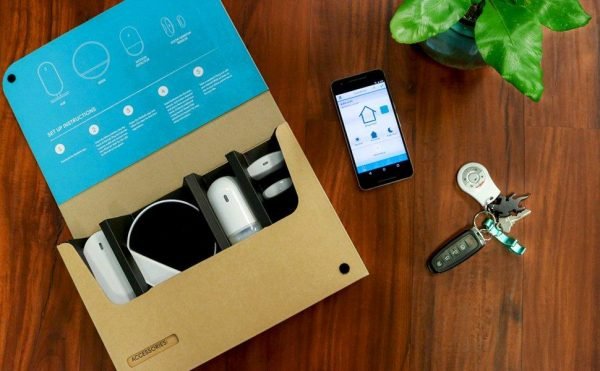 10

 

Self-monitoring
Although there are security devices which have been designed to be monitored by professionals, you should look out for those ones that have self-monitoring features. This can greatly help you, most especially when your budget is tight. There are gadgets which come with DIY monitoring features.